Epoxy resin is used in the manufacture of decorative products, handicrafts, and construction. The material has many positive features for the production of various products. The resin can be used as an adhesive or as a construction material together with fillers for a variety of colors and effects. Epoxy is used as a material for decorative coasters or trays.
In our catalog, you can see products and examples of filling various materials with epoxy resin, and if you like it, then buy an epoxy resin stand .
Let's consider examples of materials and objects that can be filled with epoxy resin and study the result of their interaction.
Items
Small items are placed in epoxy for decorative purposes for a variety of compositions.
Coins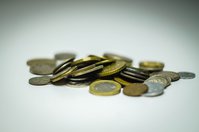 Pile of Coins Coins is placed in epoxy to preserve or to form flat compositions such as countertops or floors. However, for the latter, a large number of coins of the same denomination will be required. For this, a transparent composition is used, as well as a black grout for joints and a scraper with a nozzle.
Both circulating and decorative coins, for example, made of plastic, are used.
Bottle caps
Metal bottle caps are used in a similar way to coins. It is advisable to choose corks in the same style to form complete compositions. However, the structural strength is slightly lower than that of coins.
Another option is to use balsa corks to form furniture such as tables. Cover them with a glass top or other lightweight material. The construction of corks is rarely used because of their fragility.
Photo
Photos and paintings are filled with epoxy film to extend the shelf life of the decorative element. For the same purpose, you can use a transparent compound. Designers regard this method as a method for preserving memorable photographs.
And when using hardened epoxy as a refractive medium, you can change the look of the photo.
Gears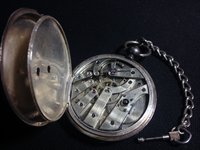 Watches and their gears The gears in the epoxy craft give it a modern style and technical look. For example, you can create a watch mockup that will never rust or get dirty.
Buttons and beads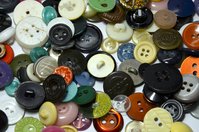 Lots of buttons Buttons and beads in epoxy resin are used to form complex compositions of several rows. At the same time, they are successfully combined with other objects, for example, threads.
Vegetation
Epoxy jewelry with real flowers inside is a common gift. Often, decorative items are sold in jewelry stores and jewelry stores. Crafts are complemented with complex decors made of gilding or silver, complemented by spraying, and equipped with fittings.
However, the procedure requires careful preparation:
Selection and preparation of flowers.

The choice of the fill method.
Choosing and drying flowers
Before starting to collect flowers, you need to prepare the place where the plants will be stored. It is advisable to take a book with pages of loose paper, cotton disks, and scissors for a manicure.
It is worth picking flowers in sunny weather so that the plants do not get too wet. After being transported home, the flowers are placed in a desiccant made from a jar or other container filled with silica gel. This composition absorbs the remaining liquid, and after 3-4 days the plant will dry out while maintaining the petal flowers.
The following plants should be dried in cotton pads:
Pansies.
Field chamomile.
Delphinium.
Orchid.
Tulip.
Iris.
The last 3 types of flowers are dried by regularly changing cotton pads. The frequency is 1 change every 2-3 days.
Plants with purple, yellow or blue flowers are suitable for drying. Chamomile or roses for beginners will be difficult to dry.
Choosing a fill method
Для осуществления заливки растения используются 2 способа:
With a silicone mold.

Without mold.
The first method allows you to fill the flower in such a way as to obtain a decoration in the form of a ball or lens. Often the most popular decoration in this regard is a sphere, and by adding small accessories, you can get jewelry or costume jewelry. And if you pour a large plant into a volumetric mold, then it must be installed on a stand.
The mold-free filling is characterized by its characteristic naturalness, for example, the decoration will completely repeat the contour of the leaf and flower, while maintaining its naturalness.
Insects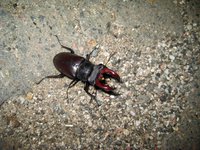 Photo of a stag beetle insect Dried insects in epoxy resin usually become a decoration of the home or desktop. Moreover, you can create decorative elements at home. The insects are dried for at least 2 weeks and then degreased using alcohol. To do this, an insect or arachnid is placed in alcohol for 2-3 hours. To increase strength, the insect can be plated in an electroplating bath.
Materials
More than 100 materials are allowed to fill with epoxy resin. Let's consider the most interesting of them.
Clay
Clay is poured to protect structural elements from it. For this, polymer clay is used, and epoxy resin retains the finished decorative element for more than 10 years. When using the right technique, it is possible to achieve a three-dimensional effect, protect from moisture and direct sunlight.
Sand
Filling the sand with epoxy resin ensures the durability of the decorative structure. For example, if you are planning to create a beach with a model house or vegetation. If there is too much sand, then the fragility of the structure increases.
Natural and synthetic stone
Pouring stone is used both for the production of decorative elements and in construction or renovation. For example, countertops made of artificial stone are poured with the composition to extend the service life and maintain an excellent appearance for a long time. Also, the material is used for the restoration of damaged elements made of natural stone.
With improper operation or excessive loads, it will be possible to provide increased structural strength. When modeling with stone and epoxy, it is possible to create a realistic rocky landscape.
Glitter
Loose gloss combined with epoxy resin creates stylistically-unique effects. When following the rules of color, decorative compositions of complex shapes are created, on which colors are intertwined, forming complex transitions.
Wood
Wood is a common type of material used for epoxy resin artwork. The wood is characterized by a high degree of adhesion, strength, and pleasant texture.
Furniture, lighting fixtures, shelves, knife handles, office supplies, and even board games are made from epoxy using wood. With proper processing of the wood blank, it is possible to create a complete composition that will last at least 20-30 years with proper care.
Plastic
Glossy or laminated plastic elements are used for the production of formwork since the material has minimal adhesion. Also, the plastic is placed in the center of the epoxy mass to prevent degradation.
Paper
The paper is perfectly impregnated with epoxy resin, which changes the tone and properties of the material. It is advisable to choose thick and durable paper, such as photographs or cardboard, which is resistant to soaking. Thick paper elements, filled with epoxy, are an excellent decoration for products. If you saturate the paper with a composition with impurities, you can significantly extend its life.
It is recommended to use a fast-curing resin formulation. However, experience is required to work with such a resin.
Sawdust
Wood and metal sawdust allow you to create interesting compositions with epoxy. A complex shape provides an increased degree of adhesion, so it will be possible to create even products with a complex shape, regardless of complexity.
Gypsum
Dry gypsum is hygroscopic and can absorb a large amount of epoxy resin, so this factor must be taken into account when calculating the amount of material for composing a composition. Hardened gypsum, on the other hand, has a minimal level of osprey penetration. When using gypsum, for example, you can simulate the bottom of a pond or ocean.
Gypsum or alabaster increases coating density and strength, making it difficult to apply. However, the weight of the composition increases, so working with horizontal and vertical surfaces can be cumbersome.
Impregnation
Epoxy impregnation of fiberglass fabric is used for the repair of water transport, due to the increased strength of the structure. Use material to restore body parts of vehicles.
In decorative elements, fiberglass impregnated with epoxy resin is used as part of the stiffening frame, but they try to mask it so that the unsightly appearance does not set off the composition.
Cloth
Fabrics change color when exposed to liquid. Therefore, for work, it is recommended to adapt only a canvas that is distinguished by a dense color. Otherwise, complex and not always attractive coloring at the junction of layers is possible.